---
Deathly_Winds - Wind Druid †
Character Intro and Overview †
This was my frist character when i started playing ES again. I think i did pretty good with him. He is mainly for GF/MF but he also packs a punch.
Stats and Attributes †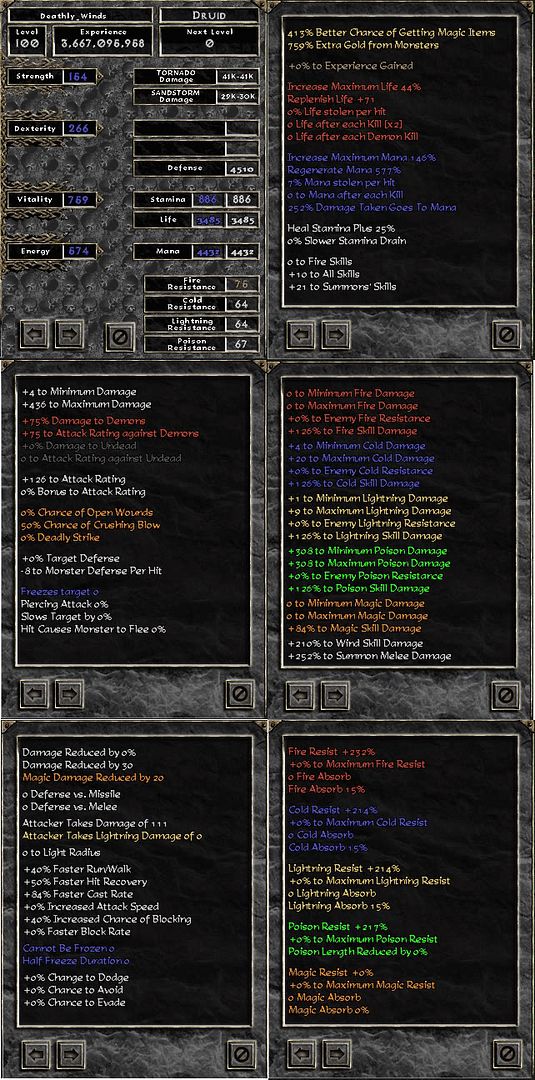 Skills †
Equipment †
Comments †
Your damage is quite impressing for that skill level. How many maple leafs did you invest in your weapon? Your life seems a little low though for you invested so much into vitality. Don't you have a lot of problems in hell when getting hit? -- Rychveldir?
MfMqTvdnmNbhvFANv -- swvkoyjcn?
bGvVHLULPYgANLC -- nhfxeh?